Sagawa is a registered private consultancy company established in April 2012 by a group of expertise who have different skill and experiences in the area of management, organization development, community development, and economic development with the tangible experience in both profit and non-profit organizations. Sagawa provides different consultation and facilitation services for organization development, management effectiveness, human resources development, organizational analysis, program monitoring and evaluation of different types of organizations in public, private and civil society in Myanmar.
Sagawa works in partnership with local and international expertise who have solid background, qualifications and strong experience in the above mentioned areas in order to create value added especially for clients' needs and satisfaction. In addition to the consultancy services, Sagawa is also providing logistics services for different types of meeting, seminars, workshops, conferences and training by its highly effective operation team in its office space to the satisfaction of its client organizations.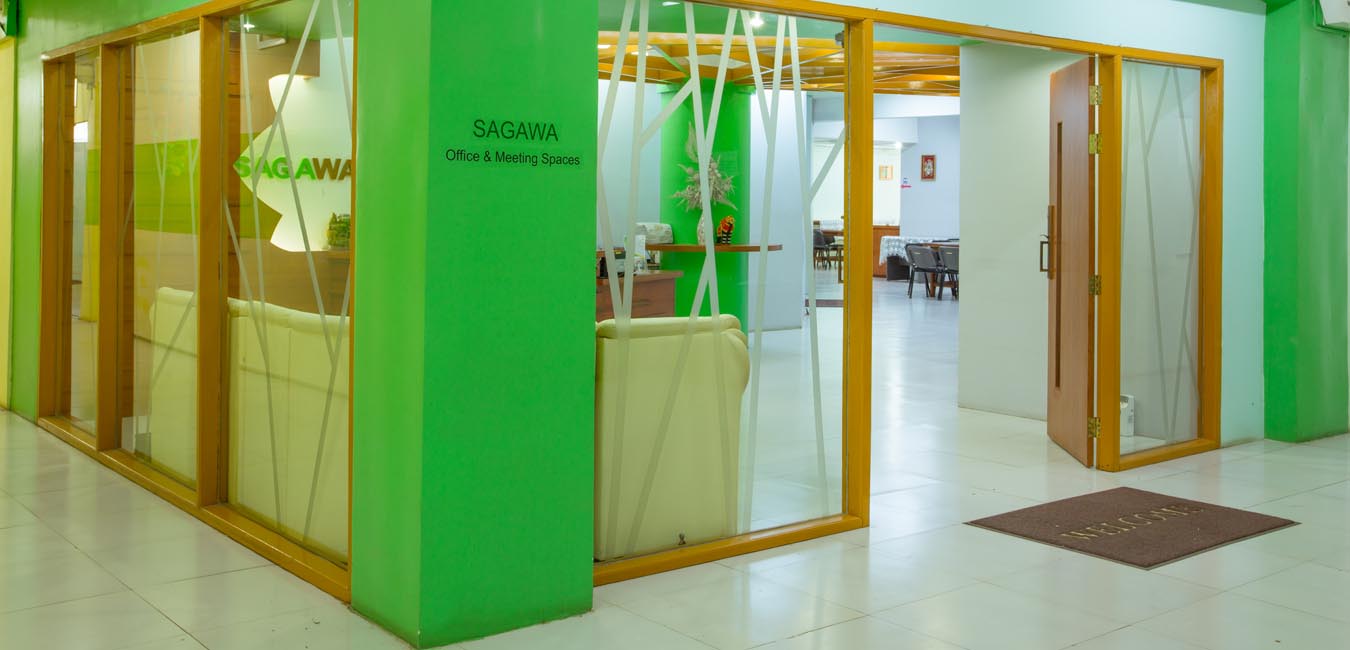 Human resources and organizations in Myanmar bring about the best of themselves in a well-developed, open and creative society.
To bridge towards more developed, more open, and more creative Myanmar society. In order to do this, Sagawa will create value added among international and national expertise to bring about the best of people and organizations providing variety of quality services including consultancy and facilitation for human resources and organization development.
Managing Director's Message
" We believe that organizations and their human resources are most significant asset which are playing in an important role of in the development of the nation "
Mingalar Par from Sagawa Development Consultancy
Sagawa Development Consultancy Co., Ltd. has been established in April 2012 by an aspiration of a group of women for creating value added services and contributing to the development of organizations and human resources in Myanmar.
We believe that organizations and their human resources are most significant asset which are playing in an important role of in the development of the nation.  The performance of organizations are determining the quality of life of people in Myanmar while culture and capacity of the organizations are highly influencing to the community and the society they belong to.  This is the reason for Sagawa working with organizations for their performance, culture and capacity.  Especially we help different level of human systems for their change process towards their best performance, empowerment, and development.
Sagawa is efficiently operating by high performing teams of management and staff, group of quality consultants, trainers, and facilitators. Sagawa also possesses world-class trainers and OD consultants within our in-house and associate resource groups.  Sagawa is providing consultancy services for organizations, their management and human resources development, while Sagawa's meeting facilities are also satisfying our customers having them able to produce effective meeting and training outputs at our Sagawa Meeting Space.
Since 2012, we have been providing these services to organizations in different sectors – public, private and civil society in Myanmar.  We cover government ministries, business companies and civil society organizations including national and international NGOs.
Sagawa consultancy services are outstanding and unique for their quality and effectiveness since we focus on the need of customers by our professional approach of facilitation, participatory training and action research in order to produce successful and effective result of every delivery of our services.  Our works are highly customized, ensure that our services and clients' needs work in tandem.
Please keep updated about our services and I look forward to accelerate our works and enhance the capacity and quality of the performance of your organization to its fullest potential.
Therefore, as a Managing Director as well as the Principal Consultant, I would like to encourage you to take a step forward by browsing our individual's profiles and dropping us a line or contacting us!  We look forward in mutual growth with you.
Thank you very much for visiting our website!