Sagawa was established as consultancy company facilitating organizational change processes for private, public and civil society organizations in Myanmar. Sagawa is supporting the organizational development and strengthens management effectiveness for a variety of organizations. Sagawa stands for productive change and effective learning processes within organizations for individuals in Myanmar.
At all times, Sagawa adheres to highest values during the work with Myanmar organizations:
Excellence
Empowerment, and
Inclusion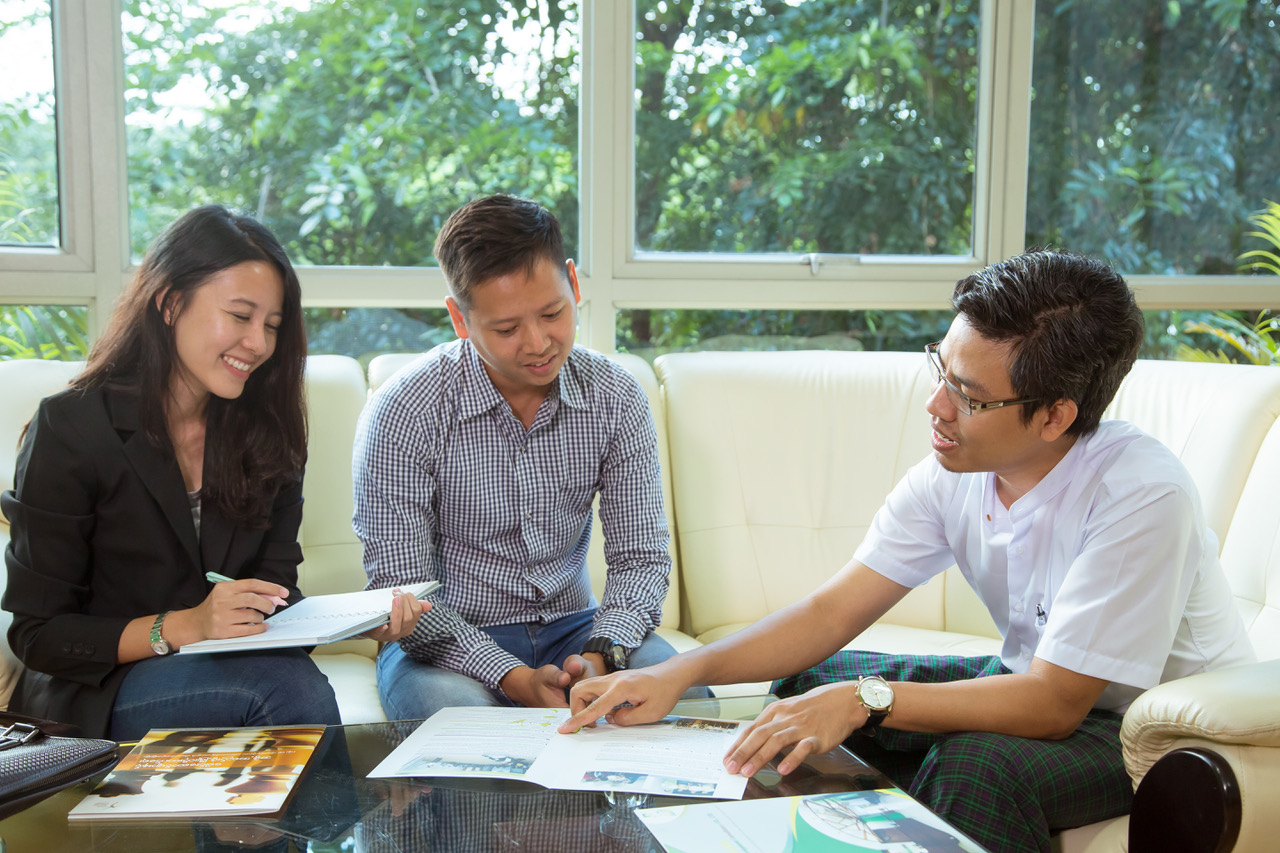 " Human resources and organizations in Myanmar bring about the best of themselves in a well-developed, open and creative society "
" To bridge towards a more developed, a more open, and a more creative Myanmar society. In order to do this, Sagawa will create a unique blend and value add of international and national expertise to offer the best people and organizations providing quality consultancy and facilitation services to develop Myanmar people and organizations. "
Sagawa is working together with different national and international expertise in order to create value added services especially for clients' development needs and satisfaction.
Managing Director's Message
" We believe that organizations and their human resources are important assets which are significant in the overall development of the nation "
Mingalabar from Sagawa Development Consultancy!
Sagawa Development Consultancy Co., Ltd. has been established in April 2012 driven by the aspiration of a group of women to create value-added services and to contribute to the development of organizations and human resources in Myanmar.
We believe that organizations and their human resources are important assets which are significant in the overall development of the nation. The performance of organizations determines the quality of life of people in Myanmar, while corporate culture and the capacity of the organizations also determine our day-to-day experience in working life and society.  This is the reason for Sagawa to work with organizations enhancing their performance, shaping new corporate cultures and capacities.  In particular, we support individuals at different levels of organizations in their individual and collective change processes towards enhancing performance, empowerment and organizational effectiveness.
Sagawa is efficiently operated by best performing mixed teams of management, staff, consultants, trainers and facilitators. Sagawa has access to expert trainers and OD consultants with global and local hands-on experience within our in-house and associate resource pool.
Sagawa is providing consultancy services for organizations, their management and human resources development, while Sagawa's meeting facilities rental services, Sagawa Meeting Space, are literally there to provide our clients with a space for change – for productive meetings andtrainings.
Since 2012, we have been providing these services to organizations in different sectors – public and private sector as well as to civil society in Myanmar.  We cover government ministries, business companies and civil society organizations including national and international NGOs.
Sagawa consultancy services are outstanding and unique in quality and effectiveness, since we focus on the need of customers by our professional approach of facilitation, participatory training and action research in order to produce successful and effective result of every delivery of our services.  Our work is always customized to ensure that our services meet our clients' needs.
Please keep updated about our services and I look forward to accelerating and enhancing the capacity and performance of your organization to its fullest potential.
Therefore – as the Managing Director of Sagawa as well as the Principal Consultant – I would like to encourage you to take a step forward by browsing our profile, by dropping us a line or even by seeing us at our office!
We look forward to growing with your organization.
Thank you very much for visiting our website!