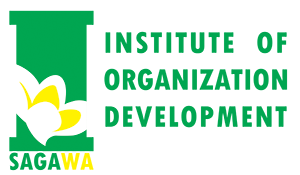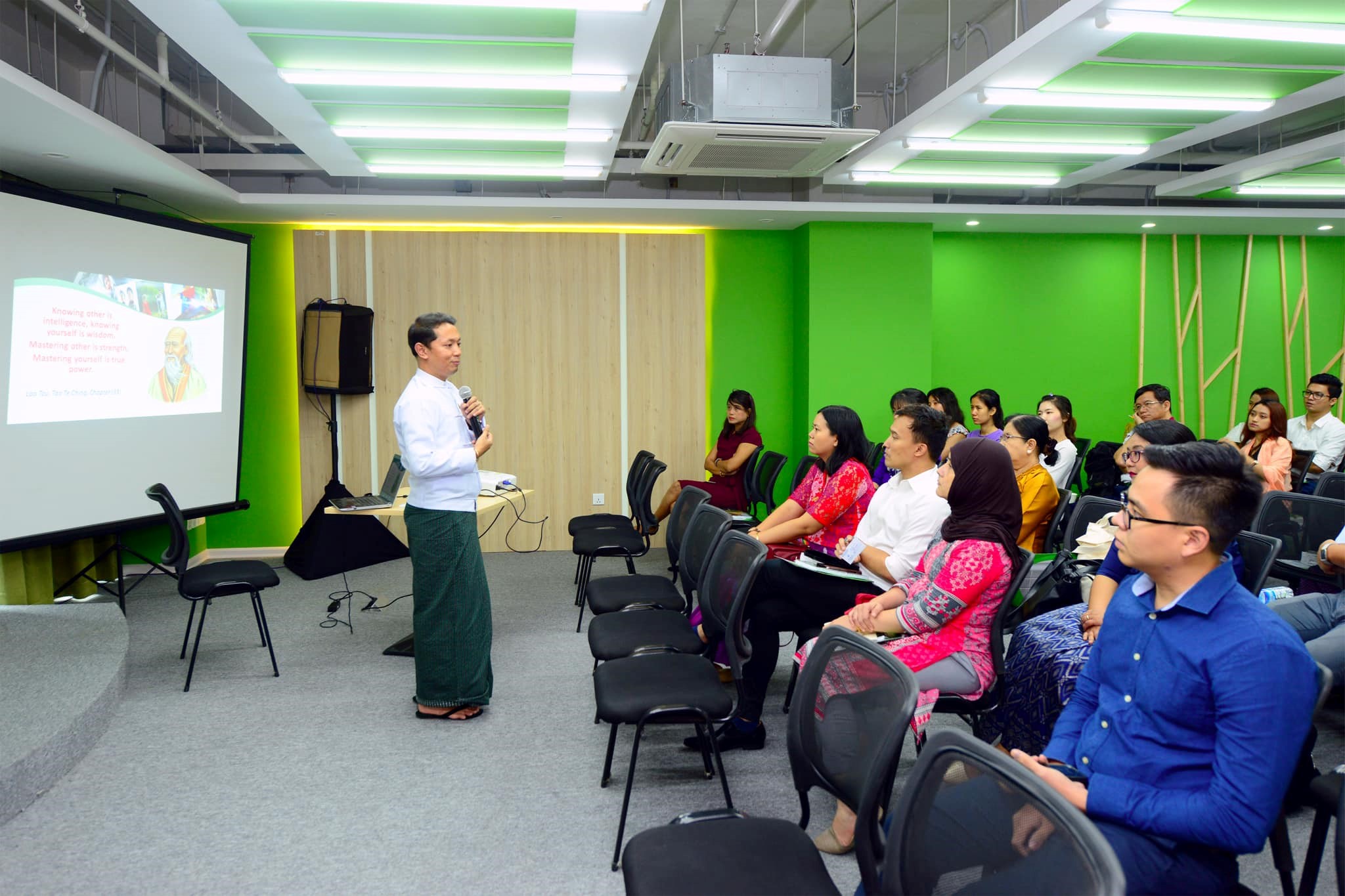 Sagawa Institute of Organization Development
Sagawa Institute of Organization Development (SIOD) is mainly the center for the knowledge, learning and practice of Organization Development.  SIOD has created an exceptional blend of strong, and rich academic resources emanating from the global OD community, from highly capable professional practitioners, and decades long experience with local organizations.  SIOD stands tall as a resourceful and encouraging space enabling people and organizations to generate positive change in different layers of society.  At its core, SIOD specializes in Organization Development based in behavioral science, social science, management and development aimed at different levels of human systems in society.  SIOD creates confidence in and strengthens Myanmar human resources to lead, to manage and to facilitate the change process and their work in organizational development.
SIOD focuses on education and consultancy services related to Organization Development and change.  In partnership with credible international universities and institutes around the world, SIOD education programs provide high quality, OD, management and social science certification.
In addition to those seeking to become OD professionals, SIOD aims to grow OD skills for managers, leaders, business owners, new business ventures and members in Myanmar public, private and civil society organizations.  This is irrespective of whether organizations are multi-national and local, the focus is to help those who are adapting, growing and developing in the local culture and context.
SIOD provides a service to the academic world for OD & related subjects such as leadership development, management, and business development. SIOD hosts strong research and development works in Organization Development topics for localized context through its access to credible International resources. As such it leverages and holds an OD resource base in the region and internationally.
At the core of its services, SIOD provides consultancy services with a strong and professional consultant team led by Principal Consultant. The team has skills and experiences in consultancy and facilitation for a variety of organization development interventions.  SIOD works closely with business enterprises in different Myanmar industries, as well as civil society organizations and NGOs.  Through its works with different media outlets in Myanmar, SIOD has tangible experience of OD interventions in the sector.   SIOD facilitates organizations in their participatory process of making assessment, planning, reviews and learning process.
Another significant strand of SIOD's work is training development and train the trainer programs. In particular, the development of Myanmar OD practitioners and change agents. SIOD has already amassed considerable expertise and experience, based on adult learning theories and experiential learning, in developing engaging training packages and providing training courses to trainers, internal and external consultants as well as process facilitators for organizations and communities.
"Sagawa Institute of Organization Development (SIOD) is organizing the programs in December this year. It will facilitate and bring business executives may be looking to return their business strategy to propel their business towards success.
These programs will provide executives with an opportunity to understand the underlying forces that could be preventing them from dealing with changes successfully. Executives will identify their desired winning business strategy and business model and gain key insights into any shifts they may need to make.
Feel free to contact for more details and for enrollment"
Currently, Sagawa is providing consultancy services by a strong and professional team led by two Principal Consultants who have skills and experiences in consultation and facilitation for different types of organization development interventions with civil society organizations, some private companies and government ministries.